Real Burlap Table Skirting by the foot
00113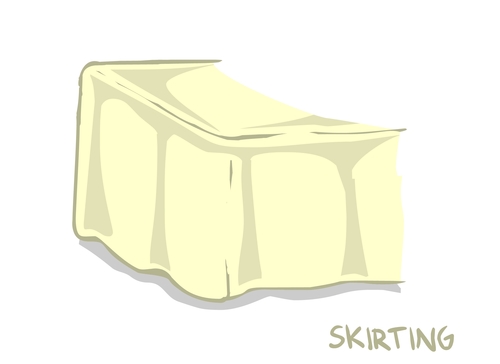 Real Burlap 60"
Burlap
This coarse woven fabric is breathable and durable but may have a natural, earthy petroleum smell as it is made from Jute fibers. This material is just like a gunny sack and tends to shed fibers. Used as an undercloth it is perfect for a casual Country & Western setting. Machine wash cool, gentle cycle. No bleach. Steam iron, low setting. These can be damaged with agitator type washing machines. Hang dry!
Skirting is sold by the foot and is a standard 29" tall. We do offer custom skirting if you need a different height.
When ordering Skirting, we prefer to sell it in twos since we have to split the roll of fabric down the middle. If your table is eight feet long and three feet wide, that would make it 22 feet in circumference. You would order the skirting as 2 pieces 11 feet long to go all the way around the table. If you had two tables that size, you could order two 22 feet sections which would eliminate a seam. Just leave a comment with the order as to how you want it cut. All skirting has the Velcro stitched to the back and comes with the plastic clips. You will need to pick the right size clips to fit the thickness of your table top. Additional size clips can be ordered separately. We don't offer the Box Pleat skirting in this fabric.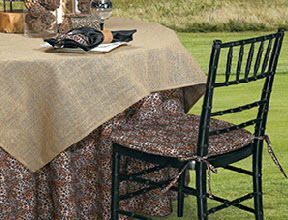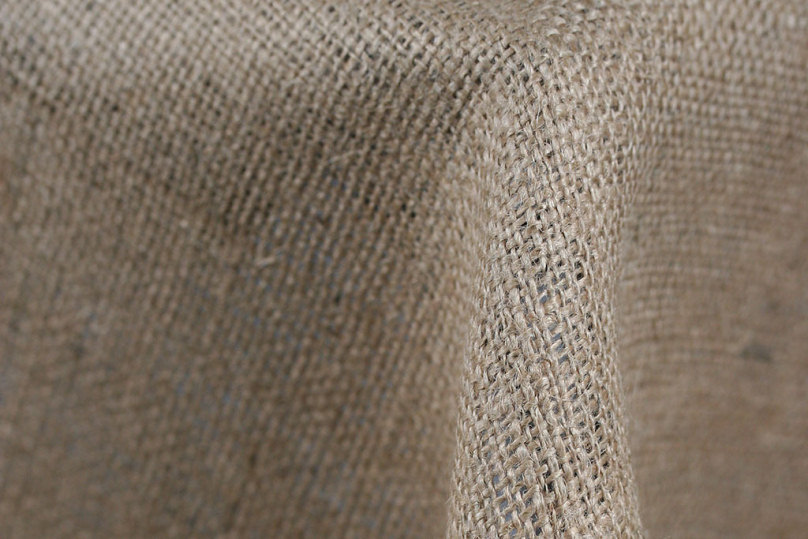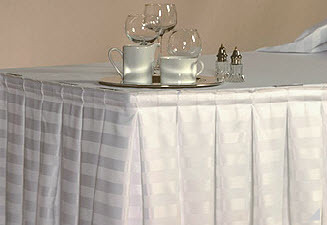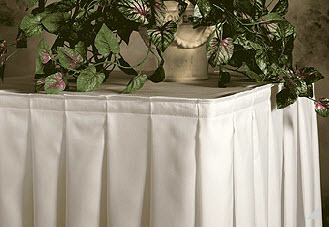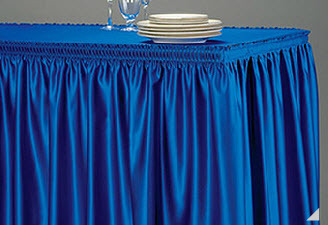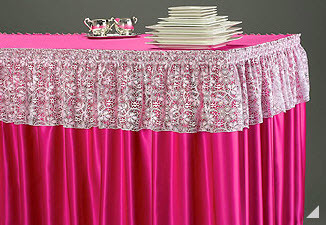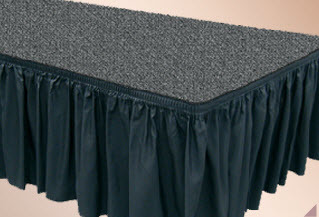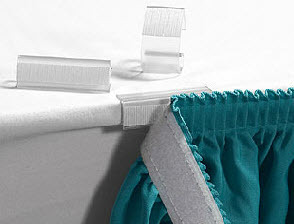 This site is best viewed with Internet Explorer 9 or higher, Google Chrome or Mozilla Firefox. If you are using Windows XP with an outdated Internet Explorer browser, feel free to download and install Chrome or Firefox from the links above so that you are able to check out.